AIR FRESHNER SYSTEM
When a fragrance is sprayed, the neutralising agent breaks down any malodour molecules in the atmosphere. Unpleasant odours vanish and you are left with a clean fragrance and a happy customer!
Programmable Air Fresheners

Our fully programmable automatic air fresheners provide a service friendly, flexible and cost-effective solution to air freshening. They are accompanied by a range of modern and effective fragrances which are EU approved.

Battery powered Air Freshener designed in conjunction with our range of aerosol fragrances to automatically counteract washroom malodours.
Large angled display for easy viewing.
Option of Countdown to next service or neutral screensaver.
Unit can be programmed for 12/24 hour and 5/7 day operation.
Dimensions: H 200mm W 115.5mm D 83mm
Microburst 3000 LCD
Microburst® 3000 aerosol dispensing systems deliver power, performance and flexibility.
Part of coordinated suite of washroom products
Smart chip technology maximizes odor control effectiveness for 30 to 168 days
LCD model features flexible programming options: 12/24 hours per day; or 5, 6, or 7 days per week
LCD includes visual battery gauge and patented "Days To Refill" inidcators
Sleek, compact high-performance aerosol system



Air Fresheners Fragrances
12 Freedom fragrances available from stock
Lemon Citrus: Fresh citrus orange and lemon make an interesting cocktail with fougere, eucalyptus and lavender.




Water Fresh: A fresh, watery, herbal fragrance with notes of pine, bergamot and grapefruit.




Warm Sandalwood: A rich and evocative fragrance bringing together warm amber and sandalwood with light sunny citrus.




Lavender Breeze: An herbaceous lavender aroma blended with notes of precious woods and mosses.




Blue Tonic: A clean, fresh and sophisticated, ozone fragrance




Vanilla Blossom: Smooth vanilla with fruity notes and delicate white flowers




Citrus Spring: A lively sparkling citrus fragrance with fresh grapefruit zest




Apple Zest: A clean and fresh apple aroma, lifted by pink grapefruit




White Bouquet: A fresh white floral fragrance with a green top and fruity accords




Oriental Garden: A distinctive floral fragrance combining jasmine, rose and lily




Green Tea: Green tea combined with bergamot, orange blossom and mandarin zest




Mint Zone: Crisp mint, Chinese peppermint and spearmint the ultimate mint cocktail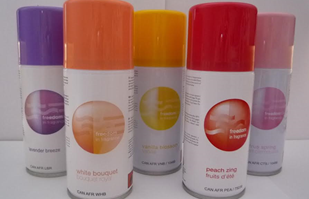 Microburst Fragrances
Mixed pack




Microtrans™ odour neutraliser eliminates bad odours




Long lasting fragrance intensity that washroom users notice and appreciate




Over 25 customer-preferred fragrances to choose from